At Shawmut, our goal is to exceed client expectations with every project and that begins with quality. To that end, we have pursued several certifications that enable us to consistently deliver quality products and services.
Sustainable Green Printing Partnership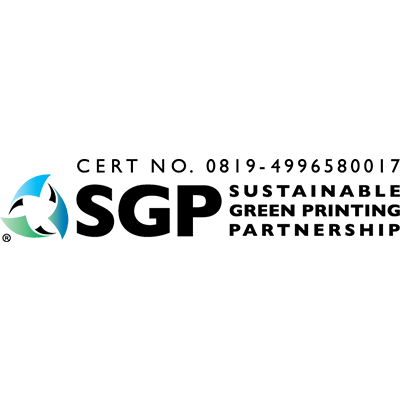 Shawmut is proud to be an SGP certified printer and the first facility to be certified in Massachusetts. The Sustainable Green Printing Partnership (SGP) is the printing industry's most advanced supply chain certification authority—driving profits, efficiency, and accountability for the world's leading brands. As the most comprehensive sustainability model in the industry, SGP-certified facilities work with customers and the larger print community to develop innovative best practices and pursue a more accountable and sustainable supply chain. Together these practices reduce our environmental impact while increasing our shared social responsibility. Endorsed by the SGIA, TLMI, FTA, and other industry groups, SGP is the leading non-profit accreditation organization promoting sustainability in all printing processes throughout the United States and Canada.
Color-Logic System™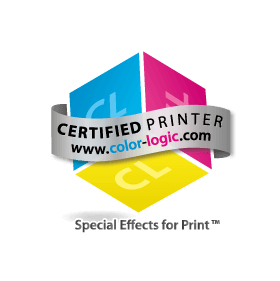 Shawmut is proud to be a Certified Color-Logic Printer! The Color-Logic System™ empowers designers, provides a brand with print embellishments at a fraction of the cost typically associated with metallic printing, and gives printers and convertors an accurate color communication system to work from. Color-Logic is also the world's first color communication system for printing onto foil and reflective substrates when using white ink and CMYK. Create vivid metallic colors, gradient metallic blends, and decorative print embellishments limited only by your imagination.
GRACoL 7 Color System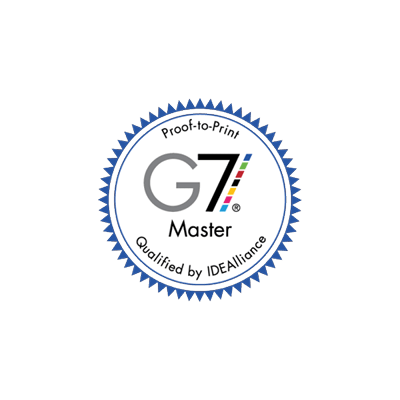 GRACoL 7, otherwise known as G7, is a specification used to provide consistent grayscale reproduction across multiple devices, processes and media. Using the G7 color control system Shawmut is able to provide clients with greater consistency and color matching across various print jobs and paper stocks. This allows for shorter make-readies, reduced waste and lower costs—all important features which benefit customers. Additionally, G7 color certification supports lean manufacturing processes and our environmental initiatives.
HIPAA Privacy Compliance

Shawmut understands that HIPAA compliance is critical for today's leading healthcare organizations. Their patients trust that their private information will be protected and it is our duty to ensure that trust is not broken.
With the support of a national leader in HIPAA training, Shawmut became an HIPAA Privacy Compliant organization in 2015. We have implemented the proper safeguards, systems and procedures to protect sensitive personal health information. This enables Shawmut to provide end-to-end communication solutions for healthcare clients of all sizes.