Local NonProfit Describes MailPlus As 'A Hassle-Free Marketing Solution'
The Second Step uses MailPlus to supercharge their direct mail campaign
"Our challenge is to market the event while juggling event preparations. MailPlus made this much easier."
-Suzanne Wakefield, Senior Development Officer, The Second Step
Boost your direct mail response rate.
Every year, a nonprofit outside of Boston, The Second Step, hosts fundraisers to support domestic abuse survivors.
One of its fundraising efforts is an event called Step Up To The Plate, where donors enjoy 12 different dinner parties at 12 different homes—all in one night.
The annual event draws a crowd, but like many nonprofits, time and resources are scarce. "We don't have a person that's in charge of marketing," Senior Development Officer at The Second Step Suzanne Wakefield said. "Our challenge is to market the event while juggling event preparations."
Wakefield reached out to Shawmut Communications Group for help, where she was introduced to Shawmut MailPlus; a direct mail software that increases response rates by 46% through the integration of digital marketing platforms like Google and Facebook.
Wakefield provided event details, artwork, and a mailing list. From there, Shawmut:
Designed and mailed the event invitation
Created social ads targeted to mailing list contacts
Set up a clickable ad for USPS Informed Delivery users
Set up retargeting ads so website visitors were reminded of the event
Provided access to a dashboard that identifies anonymous web visitors and matches them to recipients on their mailing list to track direct mail responses
The result? A sold out event. Through MailPlus, 2,792 invitations were mailed, 88,000+ ads were displayed, 1,400 people visited The Second Step website, and 447 unique website visitors were identified.
The Challenge
Finding the time to market upcoming events with limited resources.
The Solution
Using Shawmut MailPlus, our new software that elevates direct mail results through integration of digital platforms like Google, Facebook, and Instagram.
The Benefit
MailPlus provided auto-pilot marketing, so The Second Step could focus on its fundraising event.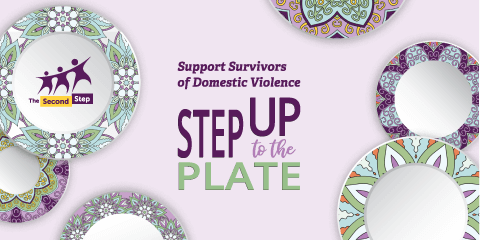 The Results
Number of direct mail pieces sent