Harvard University Bacow Inauguration Booklet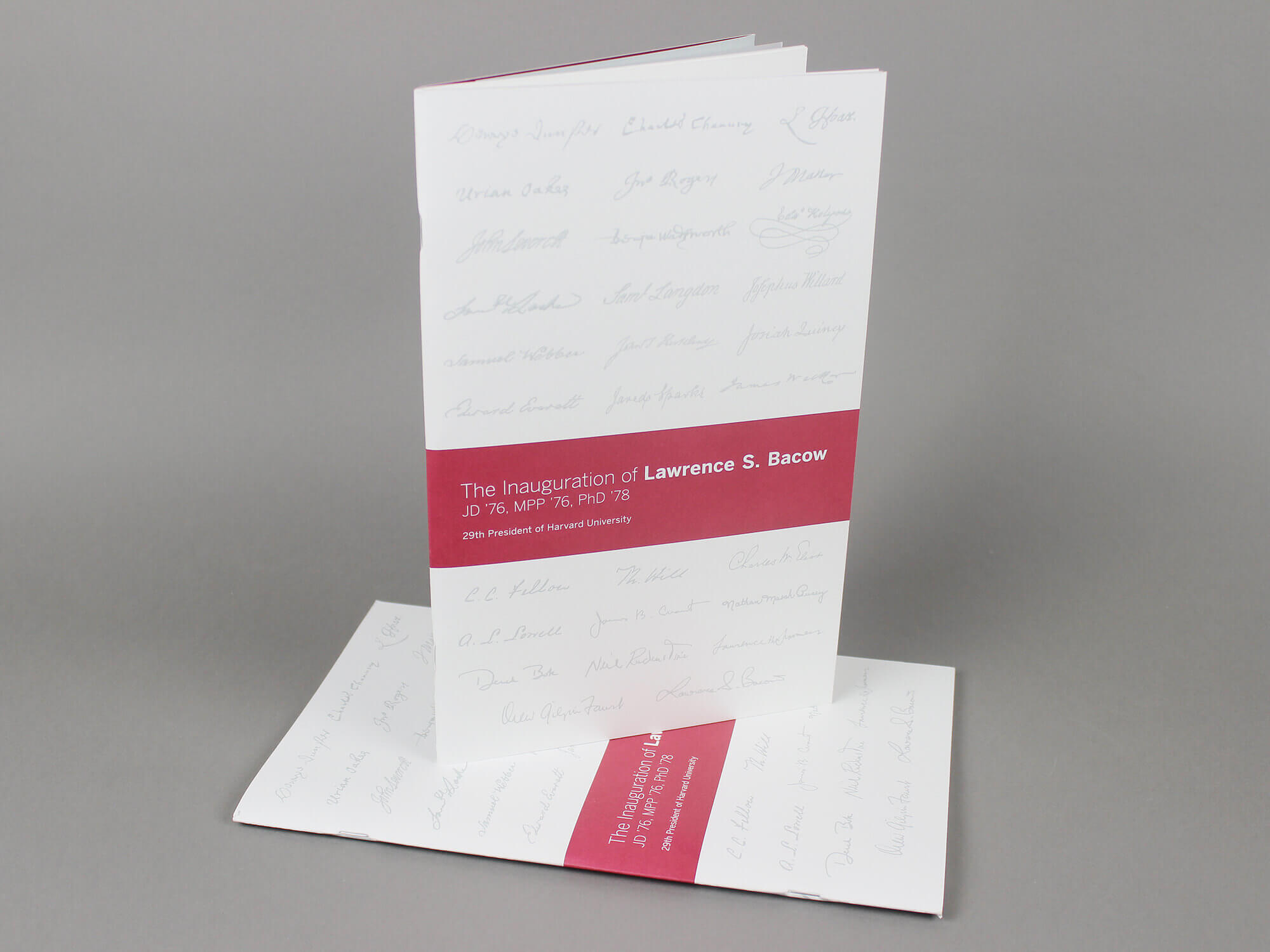 The inauguration of Harvard University's 29th President is a momentous occasion—one that requires special print materials. That's just what we helped the team at Harvard create with this inauguration booklet which won a Pinnacle award. The cover included the signatures of past Harvard University presidents using an elegant registered emboss. The booklet was printed on a Mohawk Superfine Eggshell Finish Ultra White 100# text and cover stock and included a 4-page translucent flyleaf and 3 special mix spot colors.
PIA Premier Print Award
Entries honored for achieving an extremely high level of quality in printing and design.
PINE Pinnacle Award
This award is given to the most outstanding entry in each category. The entry must be flawless to win.