Monadnock Paper Mills Hemp Envi Outreach Box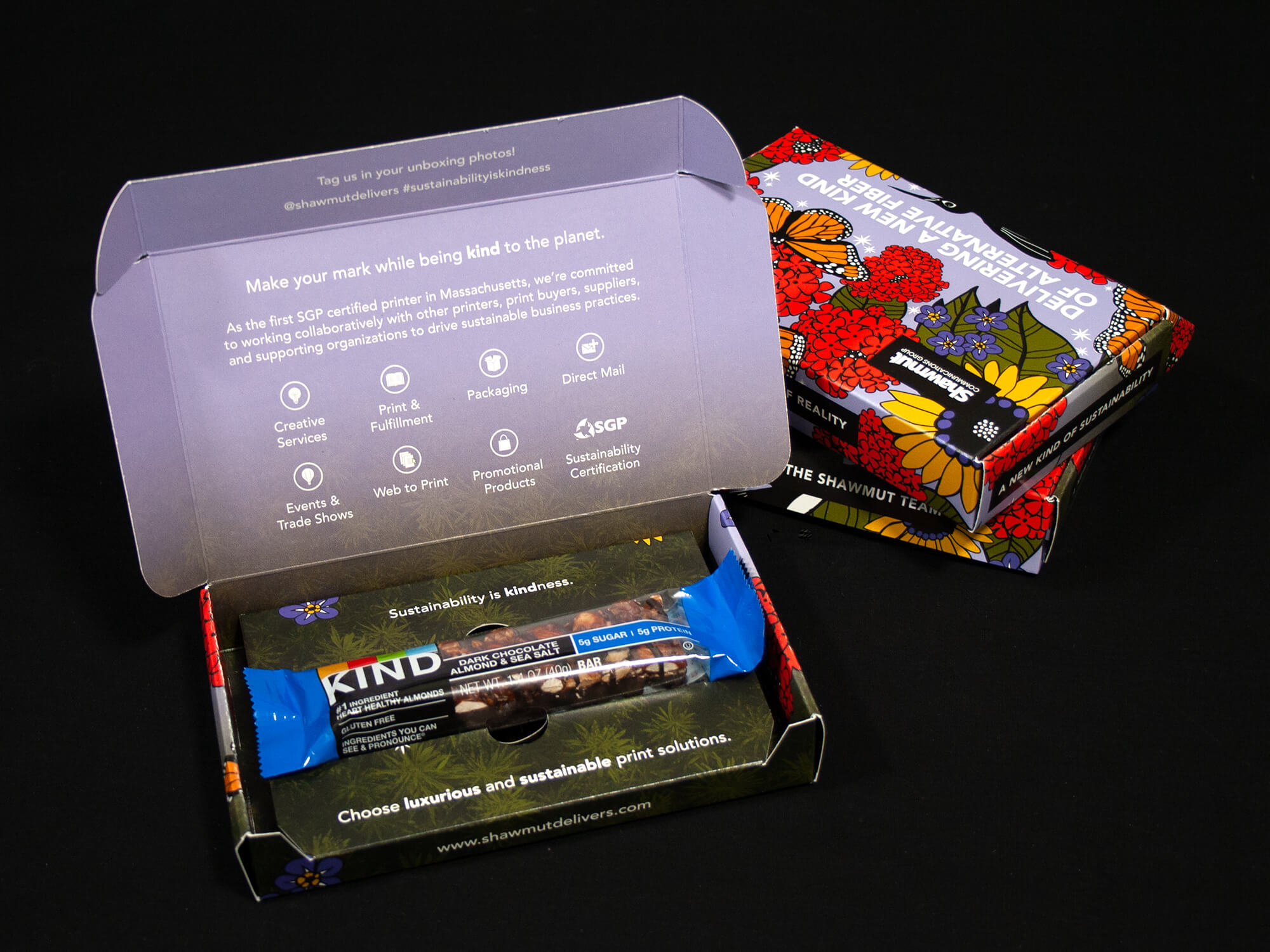 Shawmut partnered with Monadnock Paper Mills on an award-winning unique folding carton outreach box, featuring their new Hemp Envi™ Performance Board. This unique stock is crafted in the United States, Forest Stewardship Council Certified (FSC® C018866), and composed of 30 percent hemp fiber and 70 percent post-consumer waste (PCW) recycled fiber. This box mails in a recyclable e-flute box, featuring our wide format spot gloss embellishment.
This piece was selected by GDUSA for their 2020 American Graphic Design Awards and was featured in the 57th Anniversary GDUSA Awards Annual.
The American Graphic Design Awards
The American Graphic Design Awards is GDUSA's flagship contest, honoring outstanding work of all kinds—the best designs of the year—in print, packaging, p-o-p, internet, interactive, video and more. Winners receive an engraved Certificate of Excellence for each winning piece and are eligible for reproduction in the GDUSA Awards Annual in print, online, digital and mobile—seen by over 100,000 colleagues and clients each year.