Raw Art Works Direct Mail Campaign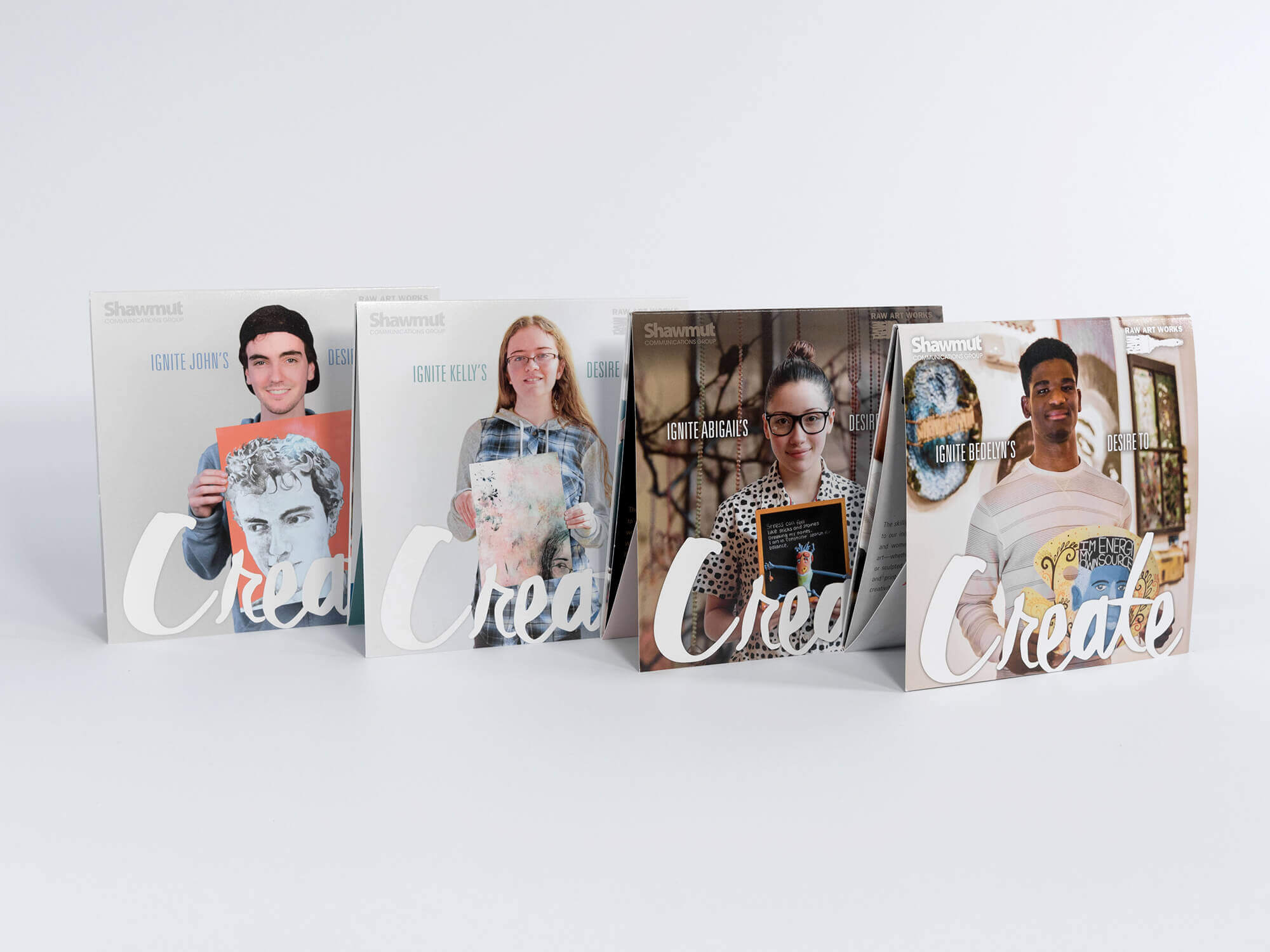 This cause marketing campaign is one of our own. Through a unique iron cross format, we told stories of aspiring graphic designers to raise money for Raw Art Works. Each mailer combined offset shells with a digitally printed piece to allow for a personalized call to action and trackable PURL. Our community of marketers and designers loved the unique format and rallied around the cause, helping us raise nearly $5,000 for RAW in 2016. The cross-channel marketing campaign included direct mail, email, and personalized landing pages using PURLs.
PINE Award of Recognition
This award is given to the runner-up in each category.