Smart Source Pharmaceutical Custom Box Resources Folder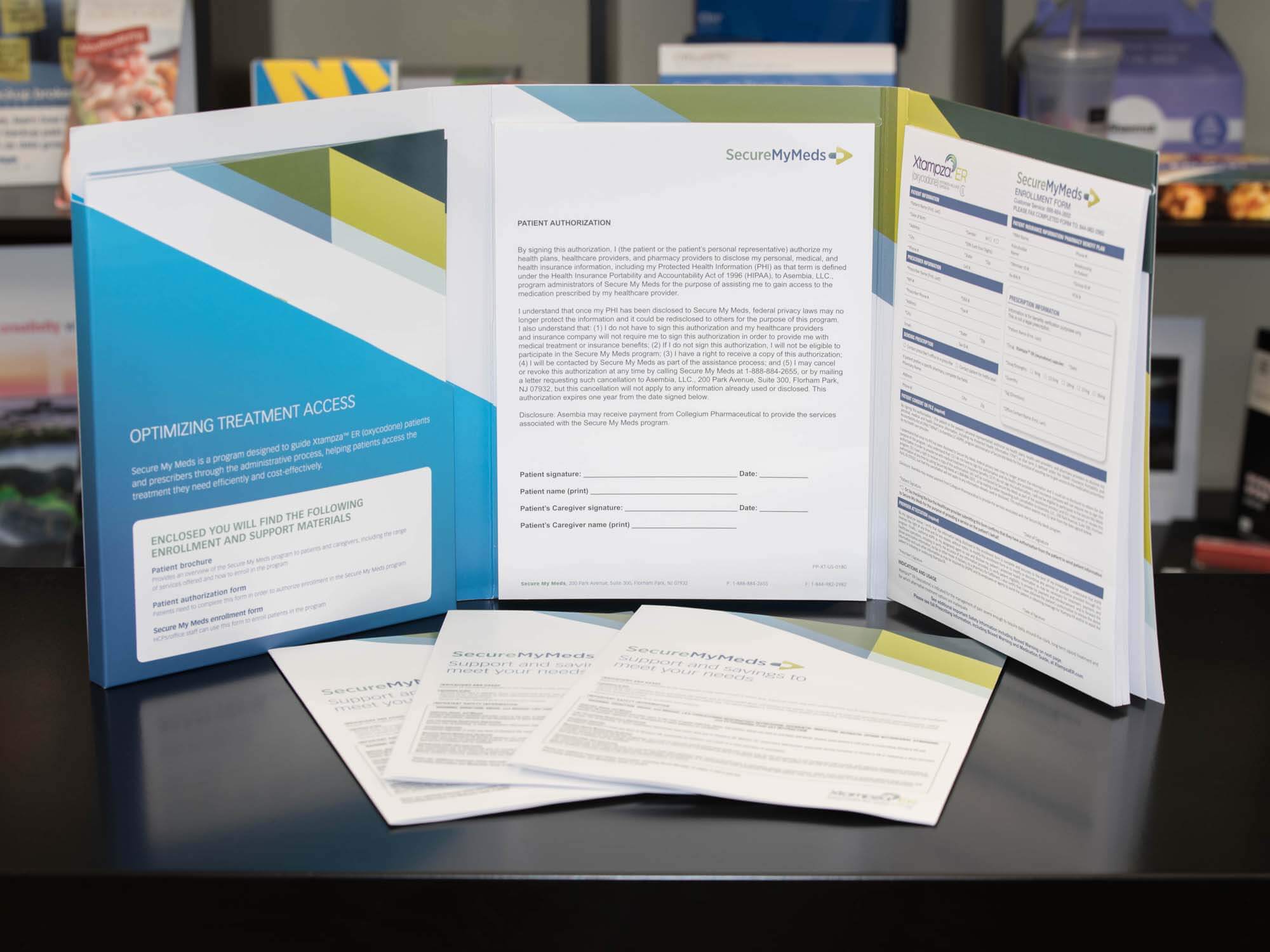 When you need to present a lot of information it's important to make it as convenient as possible for the recipient. That's what Smart Source LLC did for their pharmaceutical client with this custom box folder. Using recommendations from Shawmut's production staff, the client was able to create a complete kit that included copies of patient brochures, authorization, and enrollment forms.
PIA Premier Print Award
Entries honored for achieving an extremely high level of quality in printing and design.
PINE Pinnacle Award
This award is given to the most outstanding entry in each category. The entry must be flawless to win.