VELCRO Diaper Trade Show Handout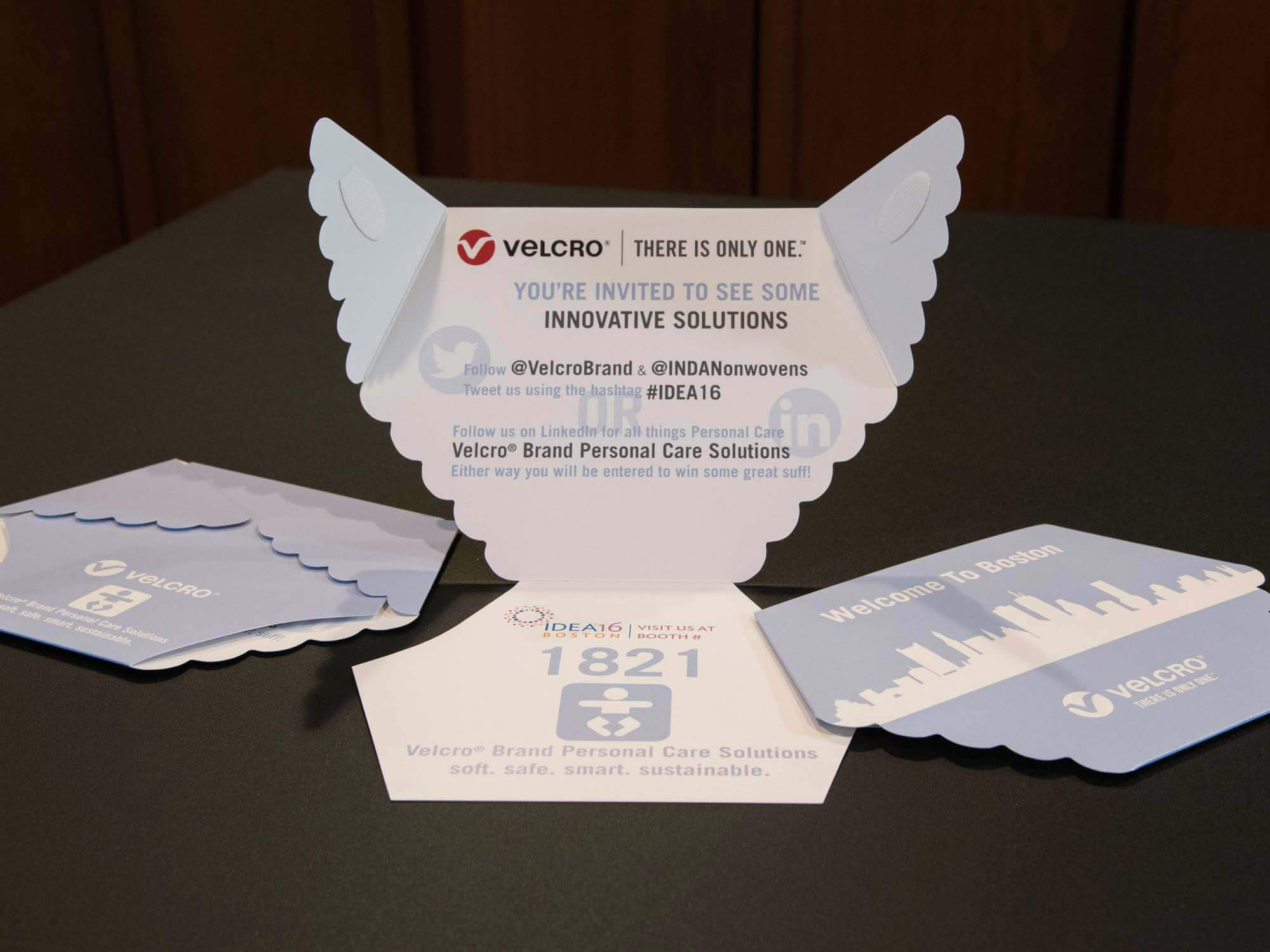 Attracting attention at a trade show and getting people to your booth can be tough. That's why VELCRO® used a unique handout that demonstrated their product right inside the print piece! The diaper handout stuck out among other show materials and provided a creative way to invite attendees to their booth. In addition to printing and die-cutting this project we also applied the VELCRO® tabs showcasing how their product applies to personal care solutions.
PINE Award of Recognition
This award is given to the runner-up in each category.