Zerto Client Welcome Chocolate Box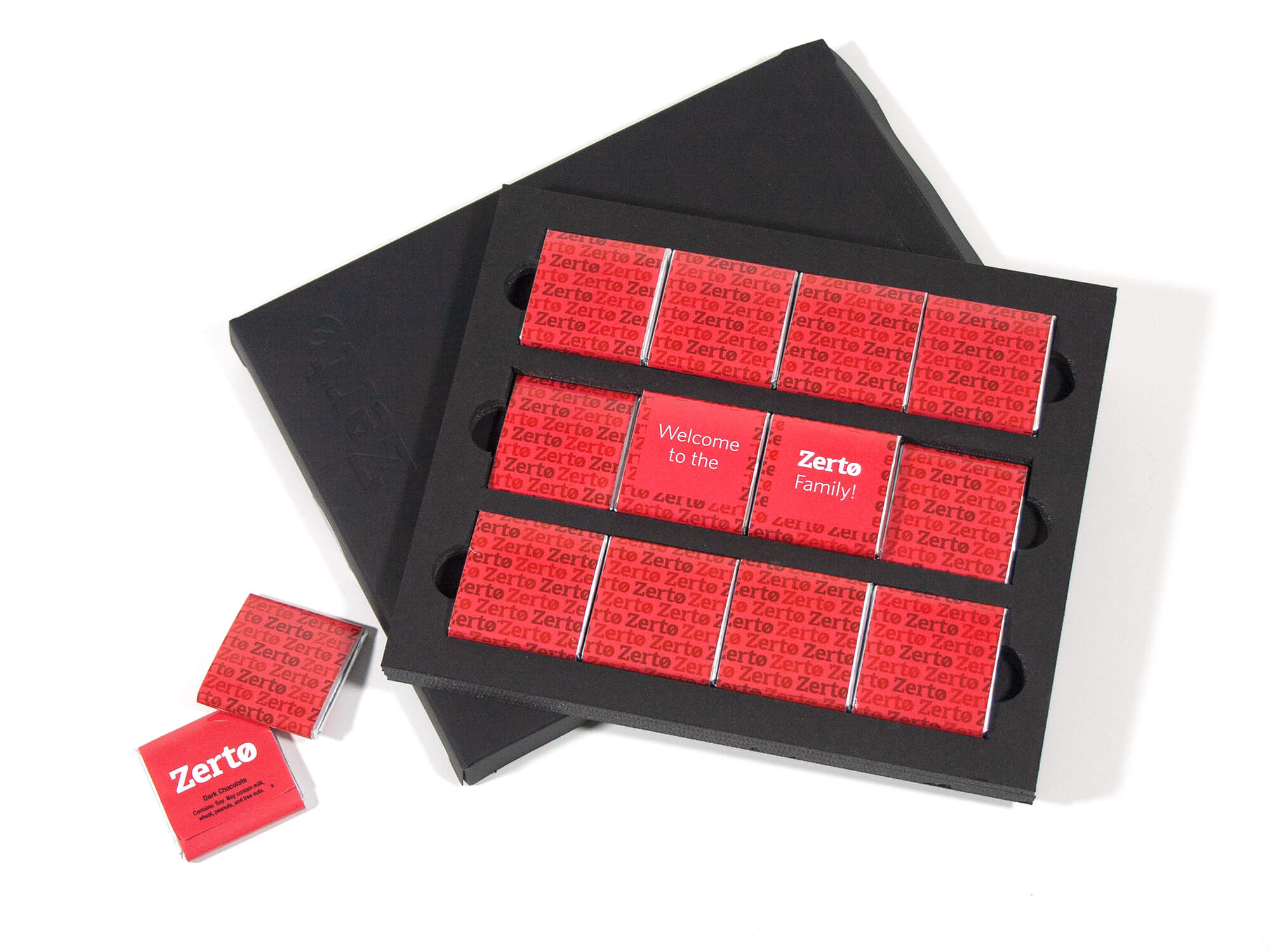 Need a great way to welcome new clients? How about a box of chocolates? This customer welcome box project for Zerto included a black custom box designed by Shawmut's creative team which featured an elegant deboss of their logo. Inside the box, we created a custom tray to hold 3 two-tier rows of different flavored chocolates with custom wrappers. Along with the chocolates, Shawmut kits a thank you brochure into each box and sends them out as Zerto signs up new customers to ensure the chocolates are fresh. Like many B2B companies, Zerto's sales process is complex. This project received a Pinnacle Award in the business to business promotions category at the 2019 PINE Awards.
PIA Premier Print Award
Entries honored for achieving an extremely high level of quality in printing and design.
PINE Pinnacle Award
This award is given to the most outstanding entry in each category. The entry must be flawless to win.