Boston College LSOE Grad Admit Packet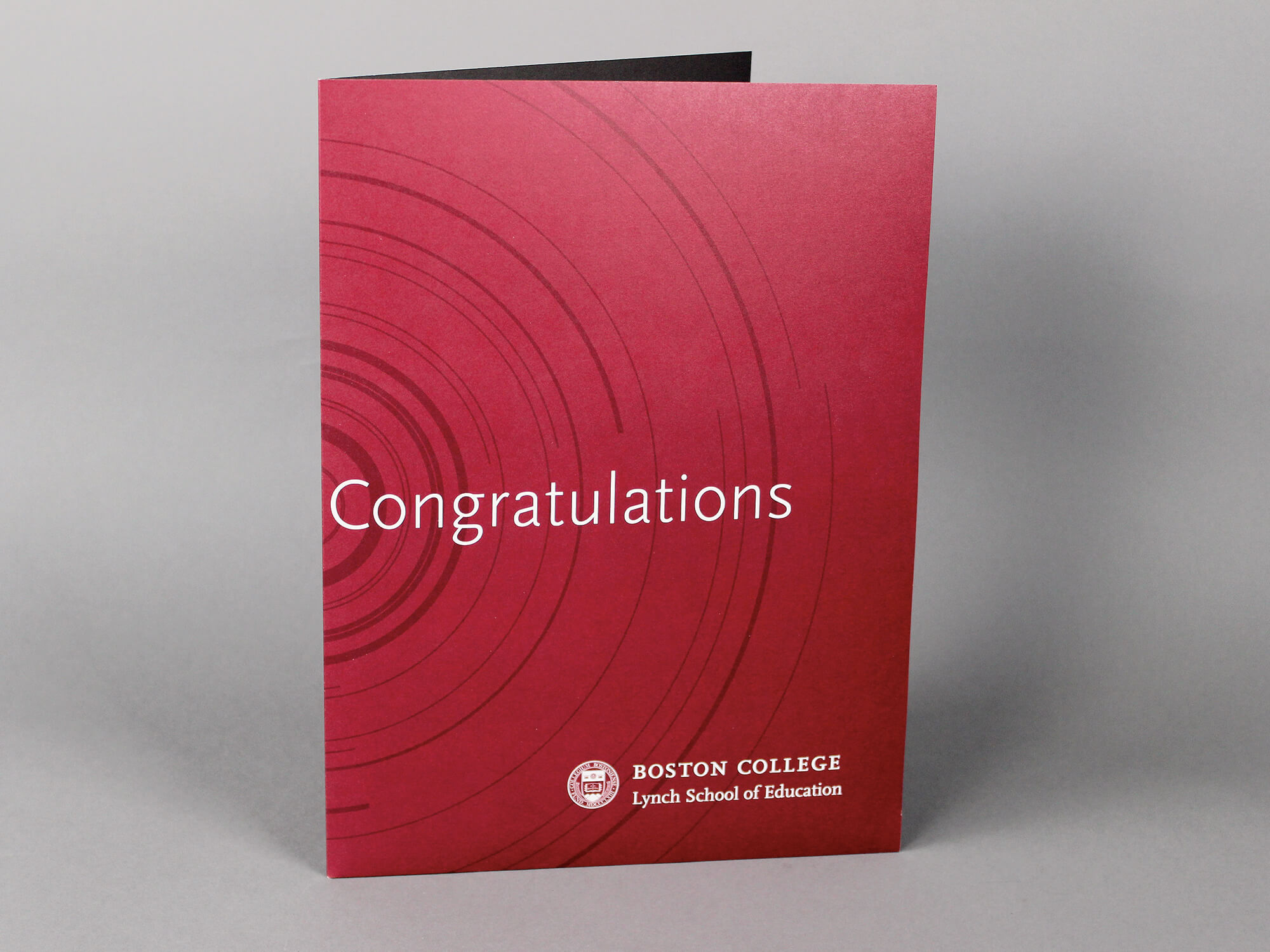 This folder is an interesting way to use transparency in print. The designer was looking to create a unique tone for their PMS gray color and achieved this by making the color transparent. This allows the red to show through the gray and create a unique third color. PINE recognized the unique design effect and the great color production of this piece at the 2018 Awards of Excellence with a Pinnacle award in the pocket folder category.
PIA Premier Print Award
Entries honored for achieving an extremely high level of quality in printing and design.
PINE Pinnacle Award
This award is given to the most outstanding entry in each category. The entry must be flawless to win.