Charles River Labs Endosafe Cartridge Technology Brochure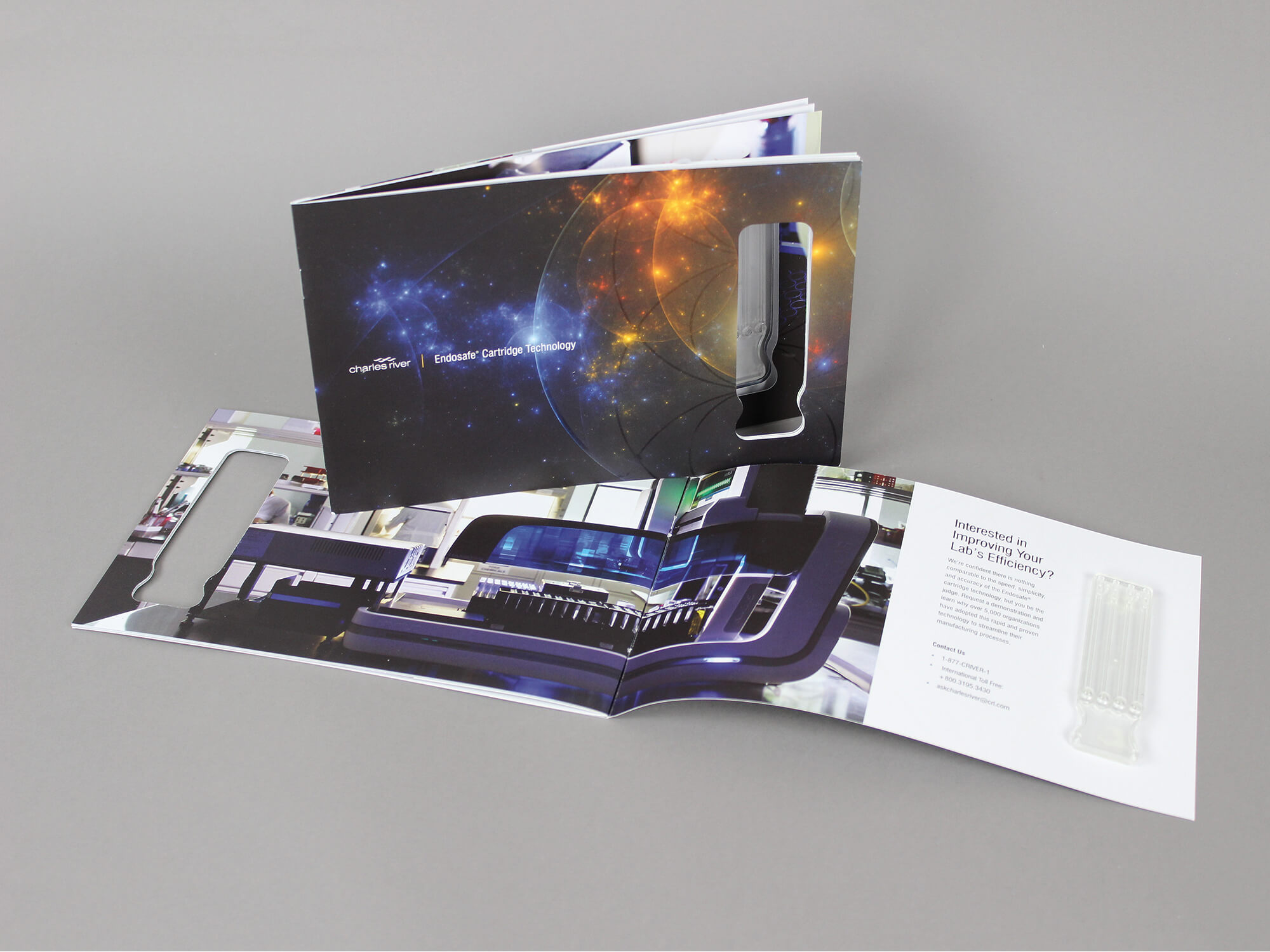 The design team at Charles River Labs wanted a unique way to introduce their revolutionary cartridge technology.  We collaborated with their lead designer to create several prototypes and selected a diecut booklet in the shape of their Endosafe testing cartridge which was tipped onto the last page. The recipient can see the actual product alongside the features and benefits described throughout the piece!  We also suggested they add a spot UV effect to add interest throughout the piece and further highlight their photography.
PINE Pinnacle Award
This award is given to the most outstanding entry in each category. The entry must be flawless to win.