CarGurus Holiday Mailer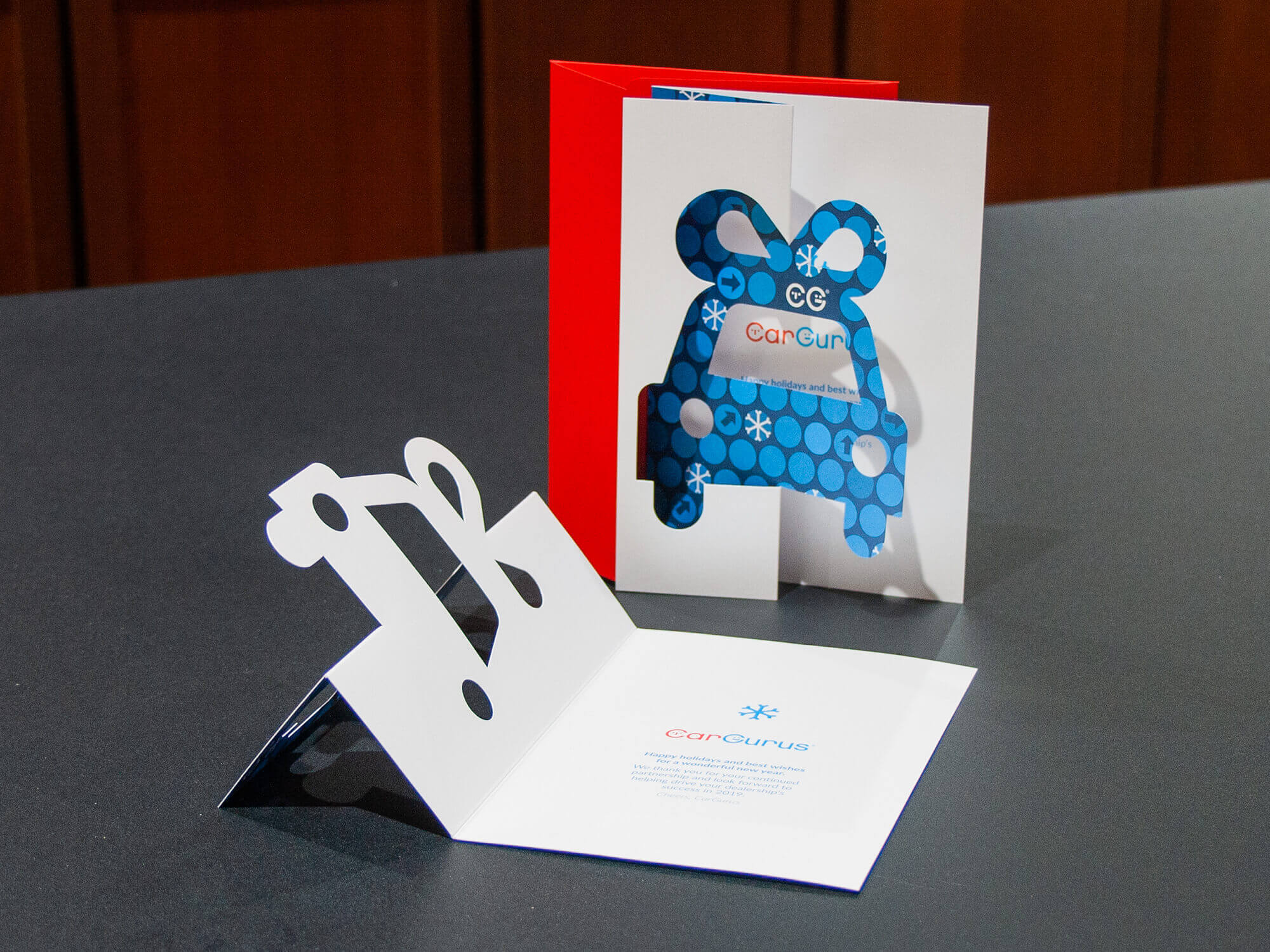 This unique die-cut swinger fold card really stands out. Shawmut was delighted to be part of the initial design process and help CarGurus land on a fun and effective car format that illustrated their brand so well. Learn more about the production of this piece that was featured on Fold of the Week in the video below!
PINE Award of Recognition
This award is given to the runner-up in each category.