Tactics Jul/Aug 2018: In Print We Trust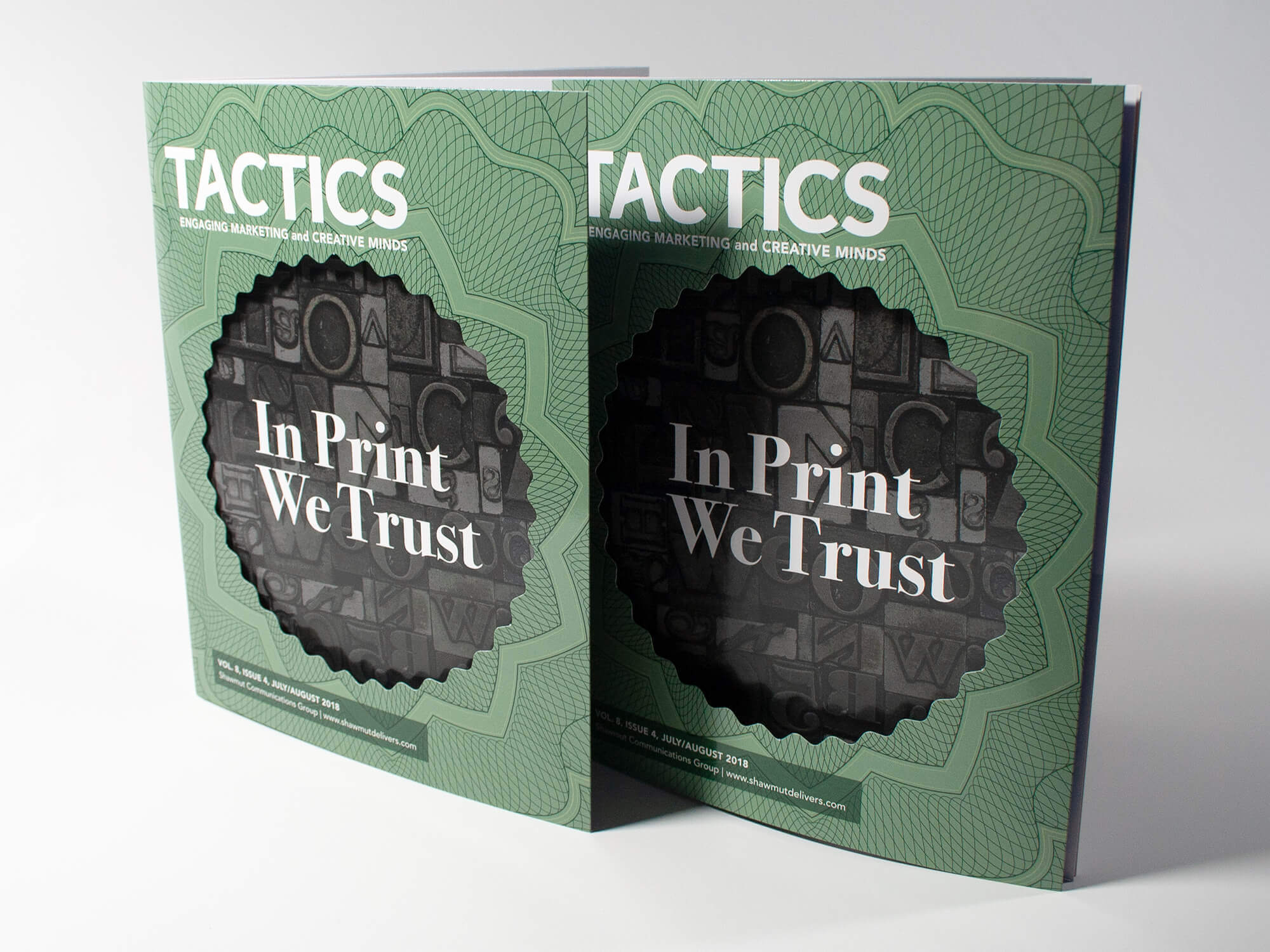 In Volume 8, Issue 4 of Tactics Magazine we created a die-cut cover. It might be a little out of the ordinary to die-cut a magazine cover but that's the point! We wanted to create something that was unique. Since we added the die-cut cover we needed to mail this in an envelope so we made sure to use that opportunity wisely. We used a brightly colored purple envelope with a yellow callout that asked readers: What is the most expensive envelope? To find out they had to look inside.
PINE Award of Recognition
This award is given to the runner-up in each category.