athenahealth Play To Win Dimensional Mailer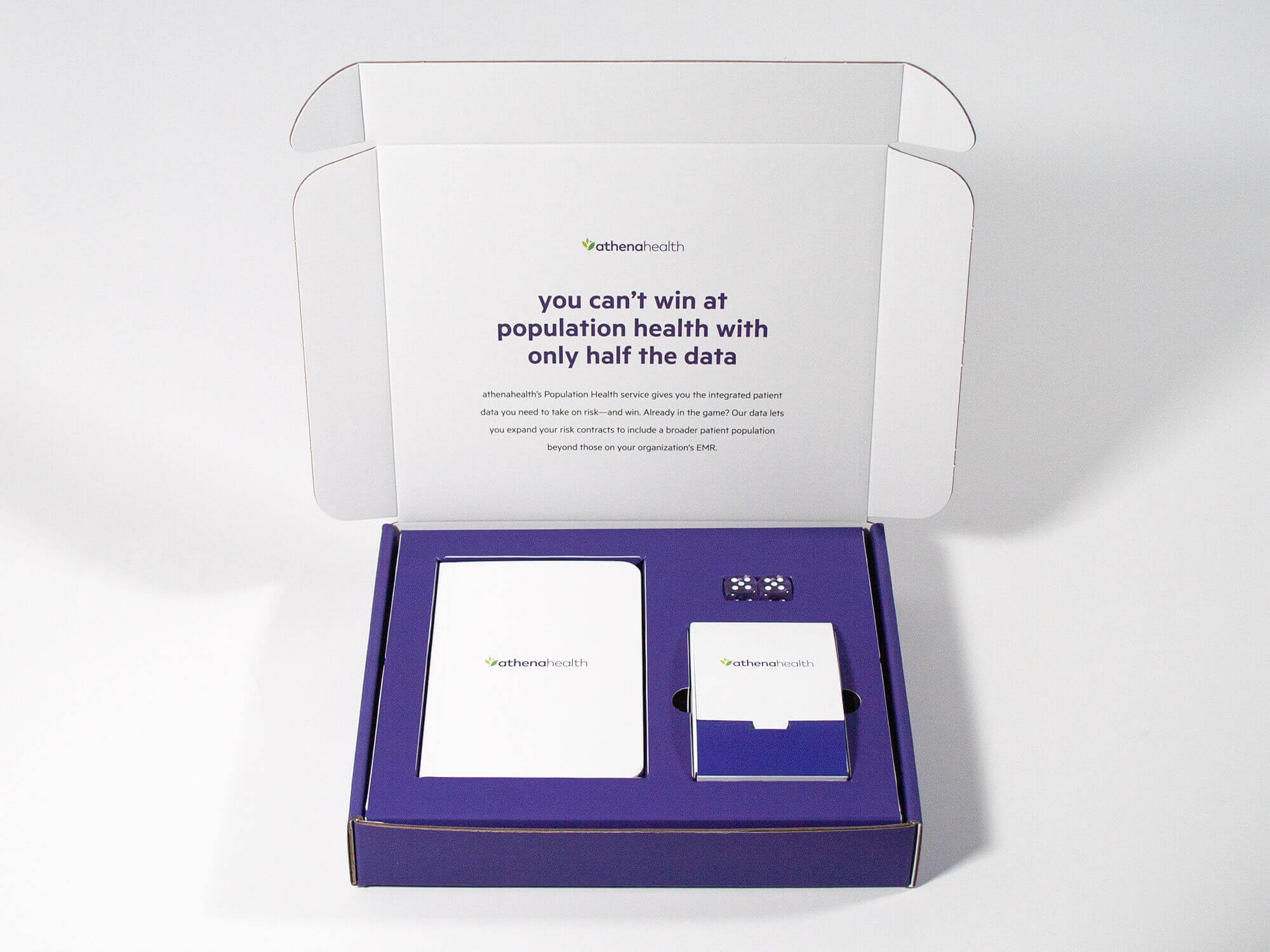 Another winning dimensional mail campaign from athenahealth! This campaign included a custom, litho-wrapped box along with a custom tray to hold a perfect bound notebook, a deck of playing cards with a unique die-cut wrapper, and a set of dice. A scuff-resistant laminate was also applied to the litho wraps to prevent damage when the boxes were mailed. The kit paired perfectly with the creative headlines and content, creating a one-of-a-kind promotion.
This piece was also selected for an Award of Recognition at the 2019 PINE Awards.
PINE Award of Recognition
This award is given to the runner-up in each category.