A.T. Cross Branded Gifting Solutions Catalog Winter 2019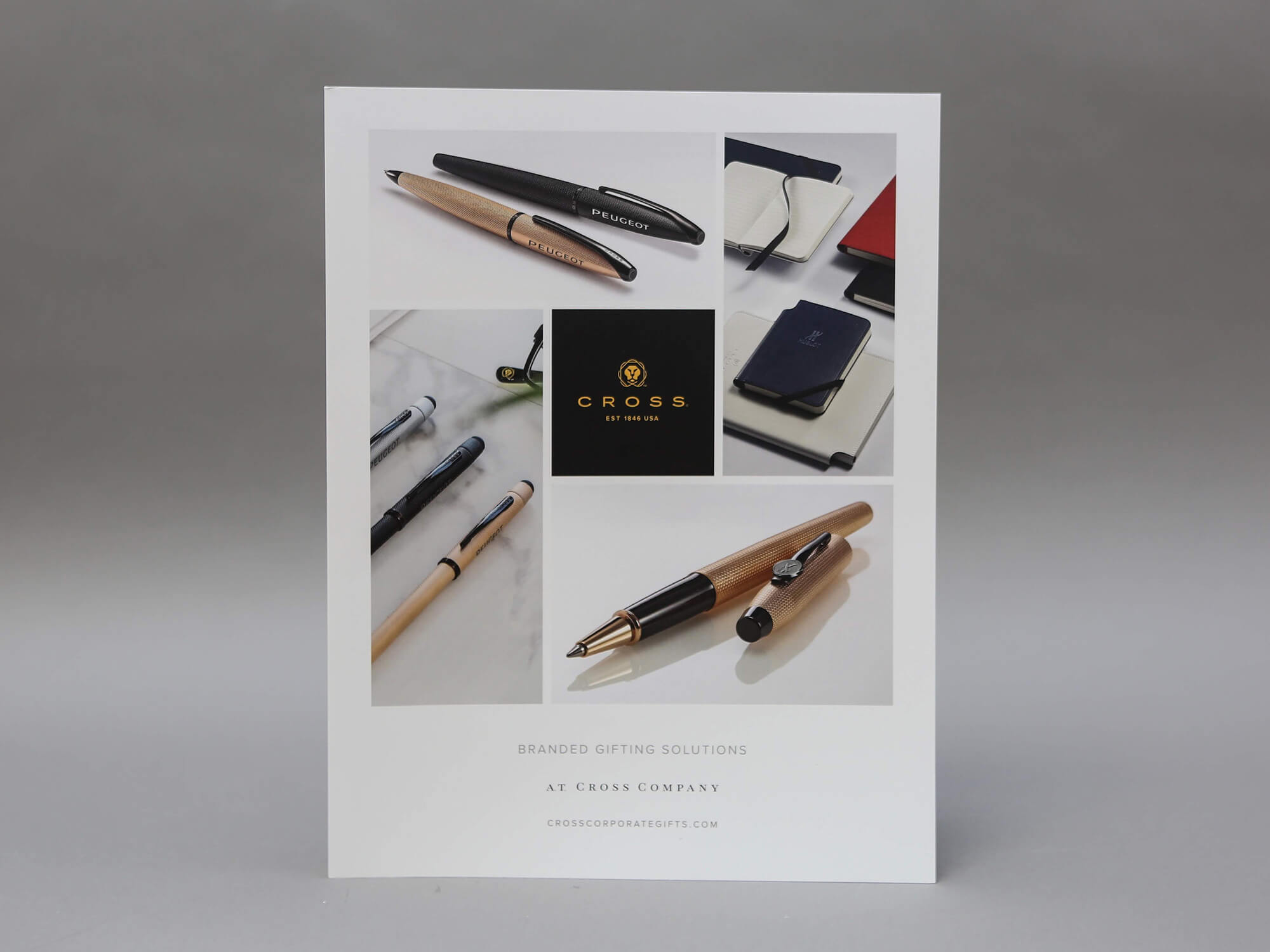 A.T. Cross produced this perfect-bound catalog for their winter 2019 season, which includes an interesting feature: halfway through the book, the pages rotate 180 degrees. Each side of the book features a different cover. This distinct format allows for two different presentations for the A.T. Cross products. Matte scuff-resistant laminate film was applied to the cover prior to binding, which gives a luxurious feel. These mailed in clear envelopes to reveal the content within. This piece won a PINE Pinnacle Award in 2020.
PINE Pinnacle Award
This award is given to the most outstanding entry in each category. The entry must be flawless to win.