Endurance International Group Posters with Mirror Board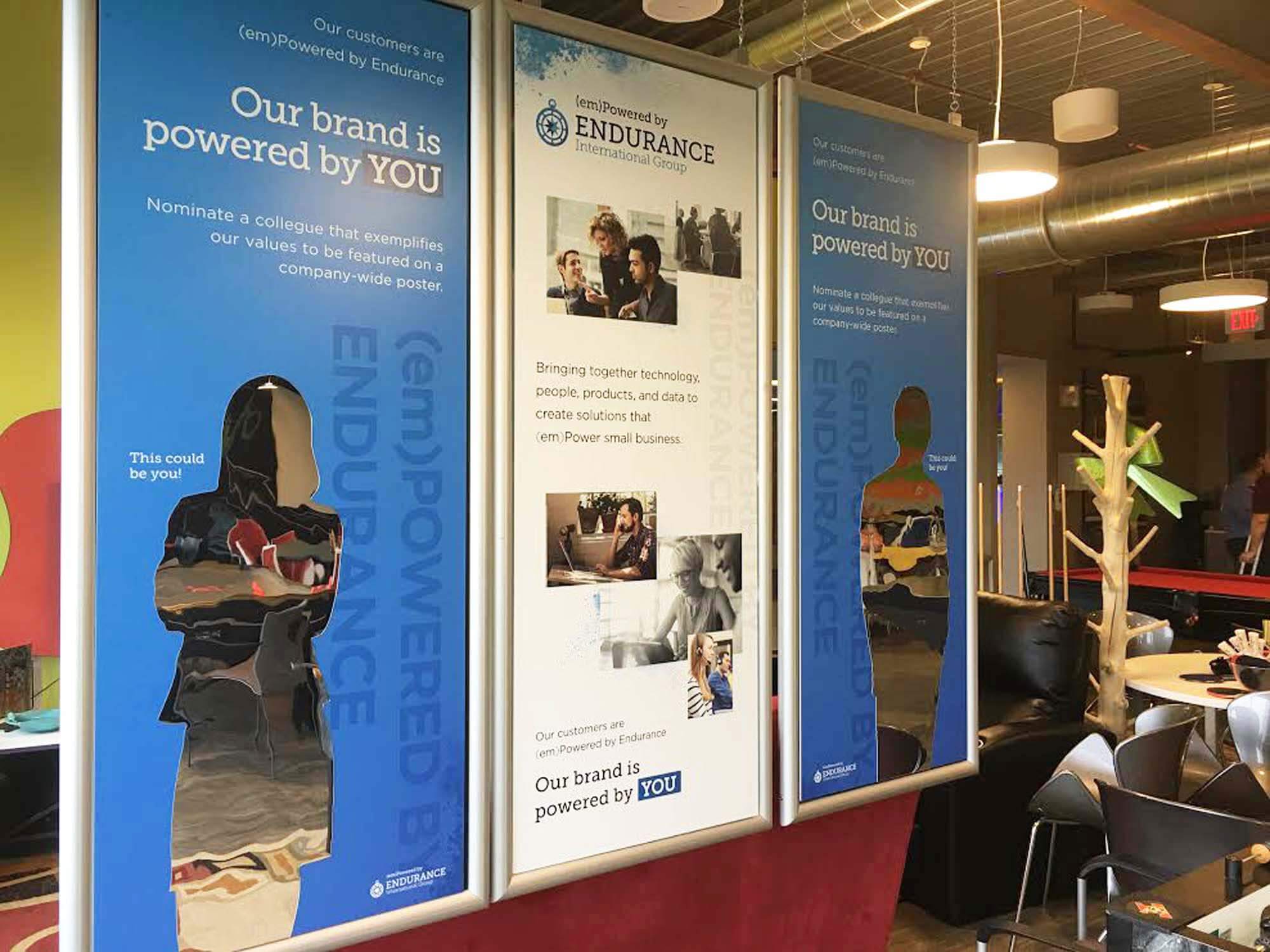 Endurance International Group's HR campaign, titled "This Could Be You", creatively leveraged mirror board within employee recruitment signage and displays. Mirror board is a stunning material that carries all of the reflective quality of an actual mirror without the safety hazards of working with real glass.
This project was a great example of how to combine multiple substrates to create a dynamic effect. It included 6 sets of posters printed on ultraboard with the integrated shape cut mirror material.
PIA Premier Print Award
Entries honored for achieving an extremely high level of quality in printing and design.
PINE Pinnacle Award
This award is given to the most outstanding entry in each category. The entry must be flawless to win.