Reflex Lighting Trade Show Photo Backdrop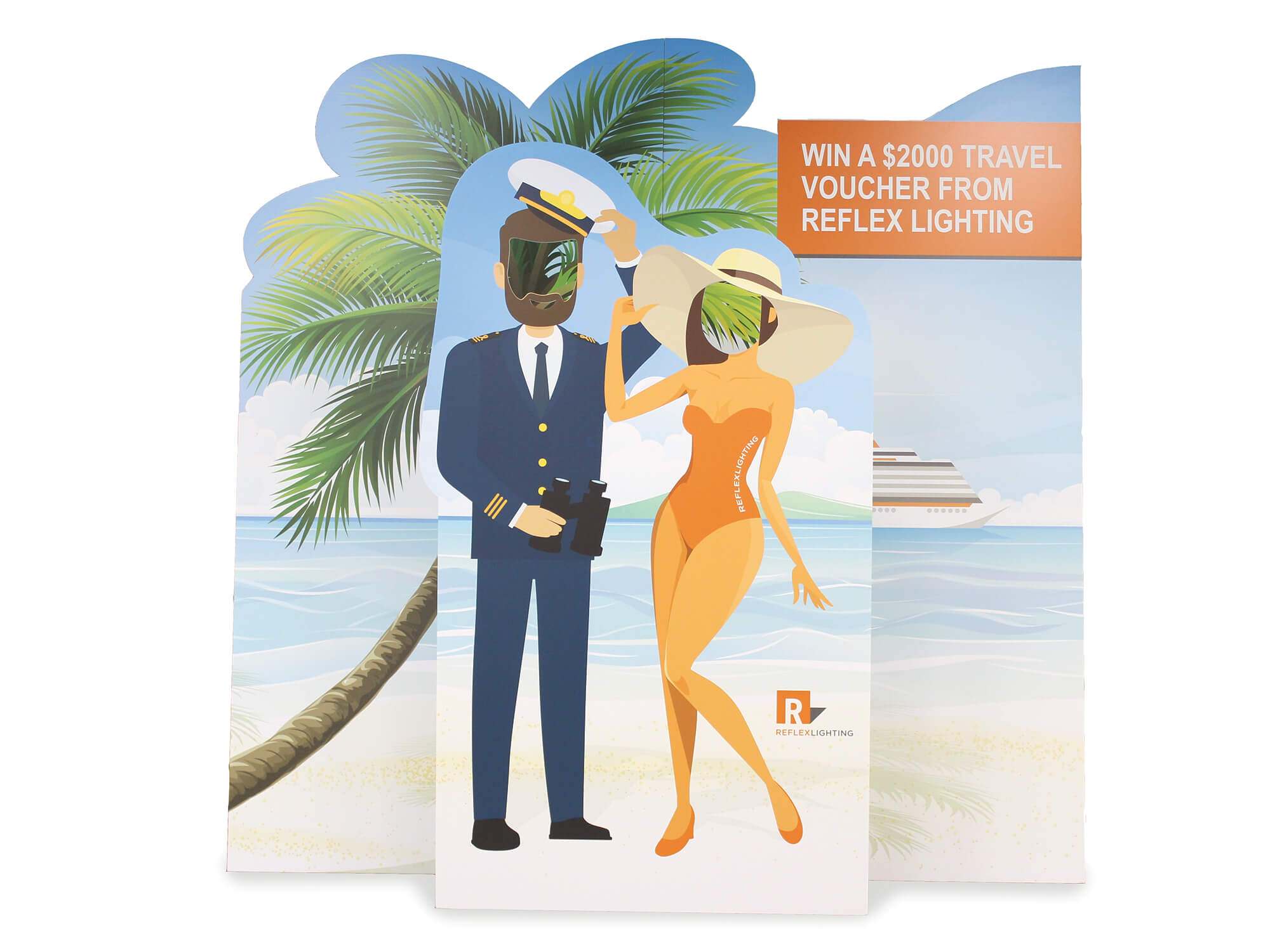 Attract trade show attendees with a great prize giveaway and let them have a little fun while they're at your booth! We helped Reflex Lighting create this unique backdrop to promote their trip giveaway. Attendees loved taking photos at the booth which Reflex was able to leverage throughout the trade show on social media.  It was a great way to create a buzz at the show and generate onsite meetings and sales.
This piece received a Pinnacle Award in the wide format category in the 2018 PINE Awards of Excellence competition.
PINE Pinnacle Award
This award is given to the most outstanding entry in each category. The entry must be flawless to win.